My books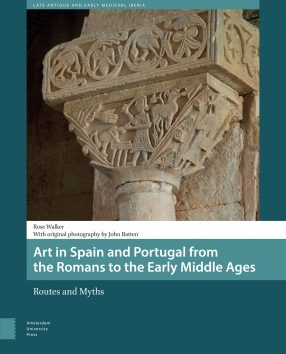 Art of Spain and Portugal from the Romans to the Early Middle Ages: Routes and Myths
For generations, maps of the pilgrimage road and of the reconquest have bedevilled the study of Spanish art and architecture. They have also infiltrated the popular imagination and come to dominate the ways that we think about Spain and Portugal. Art in Spain and Portugal from the Romans to the Early Middle Ages: Routes and Mythssets out to diminish the power of such images and to enrich the wider English-language literature on early medieval art.
Over the last thirty years Spanish scholars have produced a multitude of specialist regional studies, but few attempts have been made to bring together the findings of these regional studies or to see what effect they have on the overall picture. Moreover most of them are not available in English and thus have not penetrated the wider literature on early medieval art. The book both presents and critiques such studies, as well as setting out the author's position on many of the central questions.
Follow Updates and Discussion on this Book
This book engages with and reinterprets prior work by other researchers, so I've added an updates and discussion section to this site in order to allow any debate (and further refinement of ideas) to happen in a public and open manner.
About this Book
Publisher:

Amsterdam University Press

ISBN:

9789089648600

Release date:

17/06/2016

Edition:

Hardback

Pages:

408

Series:

Late Antique and Early Medieval Iberia

Original photography:

John Batten
buy from University of Chicago Press ($260)
buy from Amsterdam University (€189)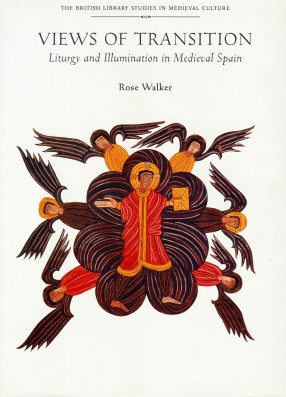 Views of Transition: Liturgy and Illumination in Medieval Spain
British Library and University of Toronto Press, 1998
Other published work
Articles
forthcoming
"Eating the sweet and bitter book. The ingestion of text during liturgical change in late eleventh-century Castile", in Medieval Manuscripts in Motion, Lisbon, forthcoming
"La producción de Beatos durante el reinado de Alfonso VIII de Castile y Leonor de Inglaterra: una respuesta a la caída de Jerusalén?, Anales de Historia del Arte, Madrid, forthcoming
'The re-invention of slab relief sculpture at San Isidoro de León c. 1100', in Romanesque Art: Patrons and Processes, British Archaeological Association, forthcoming
"Mozarabic Art." In Oxford Bibliographies in Medieval Studies, ed. Paul E. Szarmach, New York: Oxford University Press, forthcoming
recent
"Sculptors in Medieval Spain after the Conquest of Toledo in 1085", in Romanesque and the Mediterranean, Points of Contact across the Latin, Greek and Islamic Worlds c. 1000 to c. 1250, ed. by Rosa Maris Bacile and John McNeill, British Archaeological Association, 2015, 259-75.
"The influence of papal legates on the transformation of Spanish art in the second half of the eleventh century",  in Art et réforme grégorienne XIe-XIIe en France et dans la peninsula ibérique, ed. by Barbara Franzé, Picard, 2015, 77-90.
"Memoriales de guerra. Recuerdo y olvido más allá de Las Huelgas", in Quintana: Revista de estudios do Departamento de Historia da Arte Universidade de Santiago de Compostela, no.11 (2012), 13-36.
selected
"Becoming Alfonso VI: the king, his sister, and the arca santa reliquary" in Actas Jornadas Complutenses, eds. Javier Martínez de Aguirre and Marta Poza Yagüe, Universidad Complutense, Madrid  (2011) 391-412
"Beatus by the waters of Babylon" in Early Medieval Spain, Papers of the Medieval Hispanic Research Seminar, 61 (2010) ed. Alan Deyermond and Martin Ryan.
"Leonor of England, Plantagenet queen of Alfonso VII of Castile, and her foundation of the Cistercian abbey of Las Huelgas. In imitation of Fontevraud?" in Journal of Medieval History, 31, (2005) 346-368
"The wall-paintings of the Panteón de los Reyes: a cycle of intercession." in Art Bulletin (June 2000) 200-225
"The Poetics of Defeat: Cistercians and Frontier Gothic at the Abbey of Las Huelgas", in Spanish Medieval Art. Recent Studies, ed. Colum Hourihane, Arizona Center for Medieval and Renaissance Studies and The Index of Christian Art, Princeton (2007) 187-213
"Leonor of England and Eleanor of Castile: Anglo-Iberian Marriage and Cultural Exchange in the Twelfth and Thirteenth Centuries" in England and Iberia in the Middle Ages, 12th-15th Century, ed. María Bullón-Fernández, Palgrave (2007) 67-87
"Images of Royal and Aristocratic Burial in Northern Spain, c.950-c.1250" in Medieval Memories, ed. Elizabeth Van Houts, Longmans (2000) 150-172
"Sancha, Urraca and Elvira: the Virtues and Vices of Spanish Royal Women 'dedicated to God'", in Reading Medieval Studies, Graduate Centre for Medieval Studies, University of Reading (1998) 113-138
Reviews
for Studies in Iconography
Pamela Patton, Art of Estrangement. Redefining Jews in Reconquest Spain, The Pennsylvania State University Press, University Park, Pennsylvania, 2012, forthcoming
for The Burlington Magazine
Katrin Kogman-Appel, Illuminated Haggadot from Medieval Spain. Biblical Imagery and the Passover Holiday, Pennsylvania: The Pennsylvania State University Press, 2006 (issue 1271, 2009)
John Williams, The Illustrated Beatus. A Corpus of the Illustrations of the Commentary on the Apocalypse. Volume Five. The Twelfth and Thirteenth Centuries, Harvey Miller Publishers, 2002 (issue 1224, 2004)
John Williams, The Illustrated Beatus. A Corpus of the Illustrations of the Commentary on the Apocalypse. Volume Four. The Eleventh and Twelfth Centuries, Harvey Miller Publishers, 2002 (issue 1211, 2004)
Lynette M.F. Bosch, Art, Liturgy, and Legend in Renaissance Toledo. The Mendoza and the Iglesia Primada(issue 1208, 2003)
Jerrilynn D. Dodds, María Rosa Menocal, and Abigail Krasner Balbale, The Arts of Intimacy. Christians, Jews and Muslims in the Making of Castilian Culture
for The Medieval Review
Therese Martin, Queen as King. Politics and Architectural Propaganda in Twelfth-Century Spain, The Medieval and Early Modern Iberian World, vol.30. Brill, 2006 (issue 29.5.2007)
for College Art Association
Pamela A. Patton, Pictorial Narrative in the Romanesque Cloister: Cloister Imagery and Religious Life in Medieval Spain. New York, Peter Lang, 2004 (8 April 2007)
for Art History
Joaquín Yarza Luaces and Gerardo Boto Varela (eds.) Claustros Románicos Hispanos, León: Edilesa, 2003 (27:5, November 2004)
Conferences
Friends and Foes: the art of Christian and Islamic Spain – conference organized at Courtauld Institute of Art, Hune 2005
Exhibition
In association with "Re-discovering Santiago", an exhibition of nineteenth-century photographs of Santiago de Compostela, Book Library Foyer, Courtauld Institute of Art, with Lindy Grant.